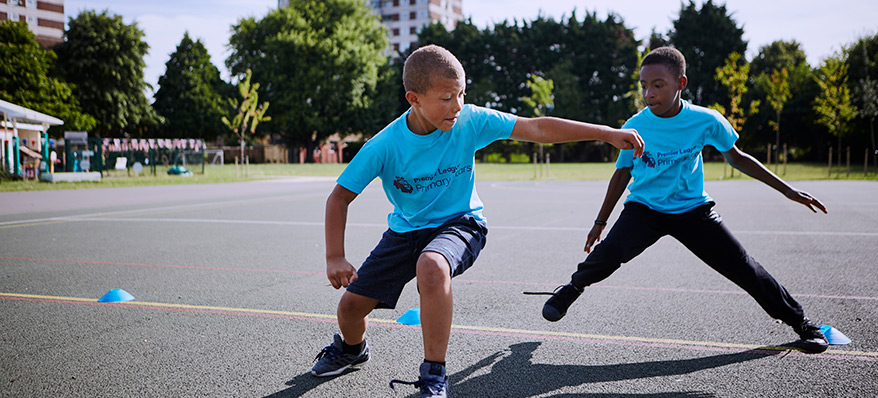 Premier League and Edcoms - Premier League Primary Stars Programme
The Brief:
To write a series of Physical Education resources as part of the Premier Leagues flagship education programme. Resources were required to be accessible to all primary staff engaged in teaching of PE at KS1 and KS2, to include innovative ideas, teaching points, differentiation and suggested lesson plans.
What I did:
Following consultation I produced a comprehensive range of PE resources with a focus on fundamental development skills and movements, competition against self and others, use of creativity and self-review, all supporting the National Curriculum at KS1 and KS2.
I supported the filming of the activities hosted on the Premier League Primary Stars website and associated photography supporting high quality teaching and pupils making progress in PE.
Impact:
Over 15,000 schools are registered on the site.
28,000 teachers are registered on the site.
Over 18,579 Downloads of PE resources across all the PE packs.